740bhp Ecotune-built APR Stage 3 RS3 impresses Ricky from the popular YouTube channel
The Ecotune team are proud to announce that long-term customer Roberto's car has been featured on the latest video from the guys at Living Life Fast [LLF].
Roberto's APR Stage 3 RS3 Saloon was developed at Ecotune, now boasting around 740bhp on E85 fuel and accomplished a quarter-mile run of 9.6 seconds @ 151mph when in full drag spec and a Dragy-verified 3.98 100-200km/h sprint time.
This currently makes it the fastest RS3/TTRS in the UK where engine internals remain stock.
Spec Overview
Engine
- Stock engine internals
- SRM GTX35 turbocharger and throttle body inlet
- APR Stage 3 ECU calibration
- Wagner intercooler
- Eventuri Stage 3intake system
- Uprated fuelling system
Transmission
- DQ500 S-tronic dual clutch transmission with TVS Engineering TCU software and stock clutches
Chassis
- Bilstein Clubsport suspension system
- OZ Racing Superturismo alloy wheels (road use)
- Team Dynamics alloy wheels with Hoosier drag tyres (drag use)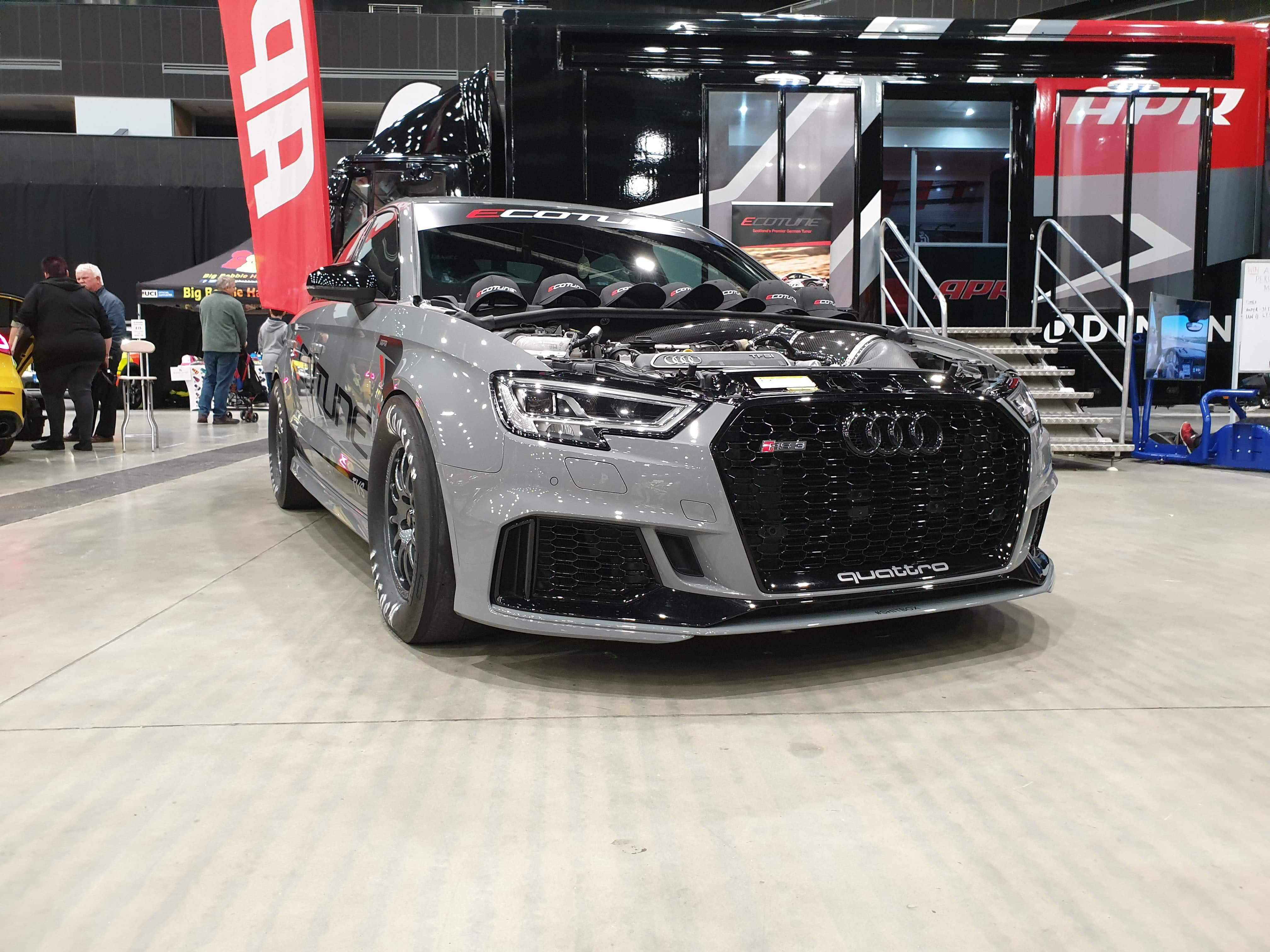 Enjoy the video below, and remember to get in touch with Ecotune with any of your big-power needs…